St. Mary's Awarded $1 Million to help Latino Students Earn STEM Degrees
The National Science Foundation has awarded St. Mary's University a grant of nearly $1 million to increase the number of Latino students who obtain baccalaureate degrees in STEM fields.
Research indicates that Latino students are underrepresented in the science, technology, engineering and math workforce — a problem exacerbated by too few Latino students earning four-year degrees in these majors. Only 8% of all STEM workers are Latino, according to a Pew Research Center report published this year. This restricts the range of occupations available to these students and can also reduce their social mobility.
The $999,152 grant is part of the Improving Undergraduate STEM Education: Hispanic-Serving Institutions Program. The funding will assist both those who enter St. Mary's as first-time freshmen and those who transfer to St. Mary's from Northwest Vista College.
"The main goal is to understand what really drives Latino students to complete a major in STEM — is it because they get a research experience, because they get internships, because they have a culturally responsive campus where they can see themselves doing STEM in the future, because good course transferability exists between institutions — to understand what helps with the persistence of Latino students," said Associate Professor of Mechanical Engineering Juan Ocampo, Ph.D., principal investigator for the grant.
The project, called FUERTE (Fostering Undergraduate Education, Retention and Transfer Environments) aims to:
Support the transfer of students from a two-year to a four-year institution by creating a seamless transfer pathway
Create culturally responsive classroom environments and a system of student support services
Facilitate student progression through STEM majors
Build competency in STEM
Ocampo said the program will reach 80 students over the next three years studying physics, chemistry, biology, computer science or engineering.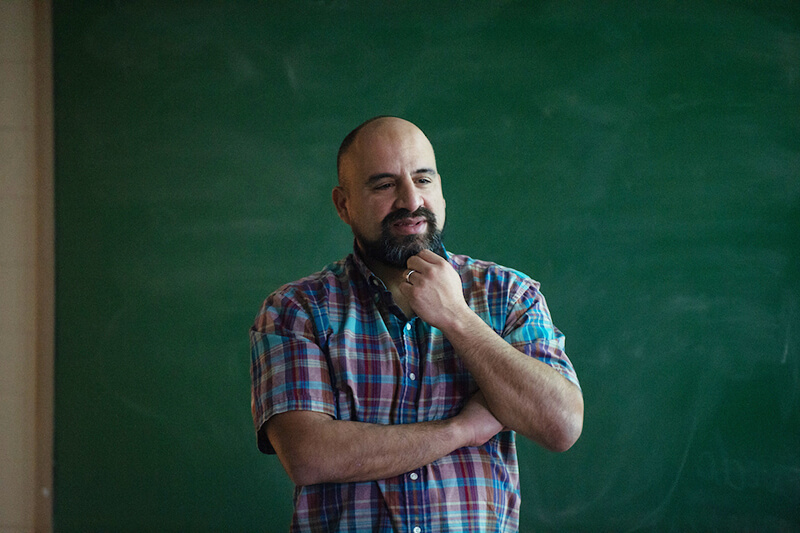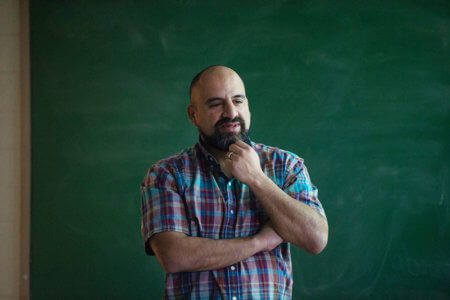 Ocampo has partnered with Associate Professor of Psychology Rick Sperling, Ph.D., co-principal investigator of the grant and Coordinator of the Community-based Research Program at St. Mary's.
Sperling is gathering baseline data with students about their perceptions and will check to see how their perceptions of psychosocial aspects — for example self-efficacy — change after applying some intervention steps, like creating culturally responsive classroom environments or participating in a summer internship or research experience. The investigators will also measure student retention and graduation rates.
Sperling is looking forward to creating a "culture of evaluation," across the different schools within St. Mary's, which looks at what is happening with the students beyond the standard GPA, retention and graduation data, "to look at it ecologically for the campus to see how the institution is affected by bringing in grants of this magnitude."
"At the end, we want to see our students succeed," Ocampo said. "We want to see what we need to change or what we need to keep in order to see Latino students succeed in STEM."