Madison Area Technical College – How Hands-On MATC Programs Moving Online
Nursing students must virtually wash their hands before tending to a pretend patient. Electricians-in-training will troubleshoot circuits through simulation software. Electro-mechanical technology instructors are setting up their living rooms for fluid power and electrical sensor labs.
Learning goes virtual at Madison Area Technical College on Monday when the college's nearly 20,000 degree-seeking students return from a spring break that was extended, in part, to give instructors more time to address quite the quandary: How to teach students skills that have historically been hands-on.
While the COVID-19 pandemic has forced universities across the country to move to online learning, the shift presents unique challenges for technical colleges, which train students in trades for which instruction seems nearly impossible to carry over to computer-based learning. Students — many of whom are low-income, work full-time or have families — will be asked to learn in new ways while also facing increased personal and professional responsibilities because of the coronavirus crisis.
A recent national survey estimated that 10% of community college students don't have access to laptops for online learning, a figure MATC officials said is consistent with their student population. The institution, also known as Madison College, loaned available laptops and internet hotspots to students in need last week and is ordering more.
The past two weeks have been a flurry of preparation for the college's 1,500 instructors. About half of them took a course long before the pandemic began that trains them on how to design their classes for an online environment, according to Tina Rettler-Pagel, online learning director. The college is holding daily training sessions for instructors who still need help.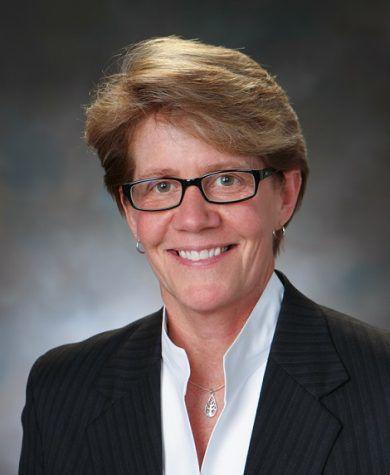 "Instruction, student services, technology services have literally (been) created and built from the ground up," MATC Provost Turina Bakken said. "Systems that, in the world as we used to know, would have taken weeks, months, even years. And we are literally reinventing a college in a matter of days and building systems in a matter of hours. And to watch that unfold with calm and collegiality has been actually really inspiring."
Nearly three-fourths of the college's thousands of courses offered this spring are expected to finish by the end of the semester, which officials extended from May 15 to May 29 to allow for the possibility, depending on the pandemic's trajectory, of some accelerated in-person learning, Bakken said.
Instructors teaching some trades courses, however, will need more time beyond this semester to provide students with hands-on training that simply cannot be done remotely. For example, students in the radiography program saw their clinical sites suspended because hospitals and other sites need to preserve the medical masks and gear for health care workers. Students must demonstrate competency in 52 procedures, but only a limited number of those can be performed online through simulation software.
Luckily, the students furthest along in the program are graduating in July, not May, according to radiography clinical coordinator Jami Moe.
"Faculty feel quite confident if we can get them into the clinical setting in June, we can get them done on time," she said.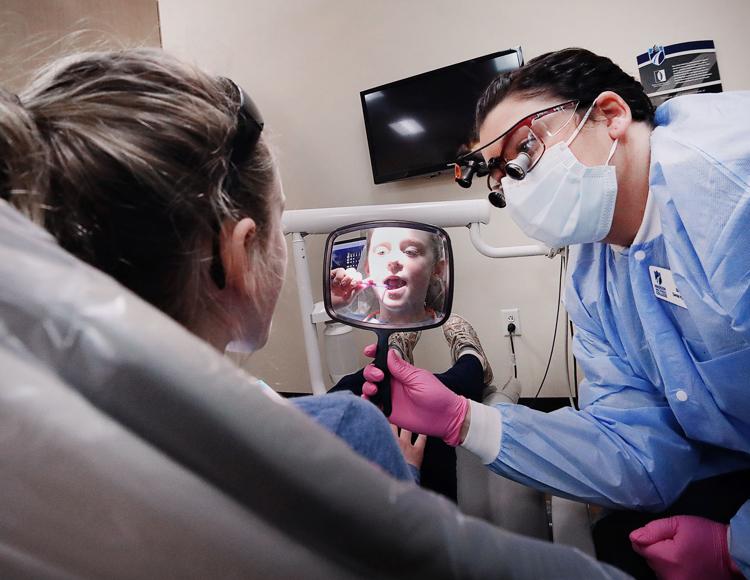 Matthew Wilkinson, an instructor in the electrical apprenticeship program, said some hands-on lessons will be taken up in the fall while other skills can be taught through simulation software this semester.
"We have some flexibility in shifting the curriculum around," he said. "We're all learning how to use tools we haven't used much in the past. I think there's been an unprecedented level of collaboration."
Instructors in the program previously offered students the software as a supplemental resource. The simulations allow students to place circuits and measure voltage, among other things. But never before has the software been used classroom-wide because some employers, who pay for students' seats in the program, resisted online education as a suitable replacement to in-person learning.
If all goes well, employers may be more open to using the software in the future. It's one of several silver linings Wilkinson said he sees emerging from the pandemic forcing instructors online.
Students have better control of the pace at which they learn online, he said. They get instant feedback when quizzes and tests are taken online. And students may be more comfortable talking one-on-one with their teacher over video rather than pulling them aside in front of classmates.
"It's fun, it's engaging and it forces students to think critically," Kliminski said of the software she and other instructors selected after trying out 20 programs within a week. "It's amazing how fast you can mobilize when you need to."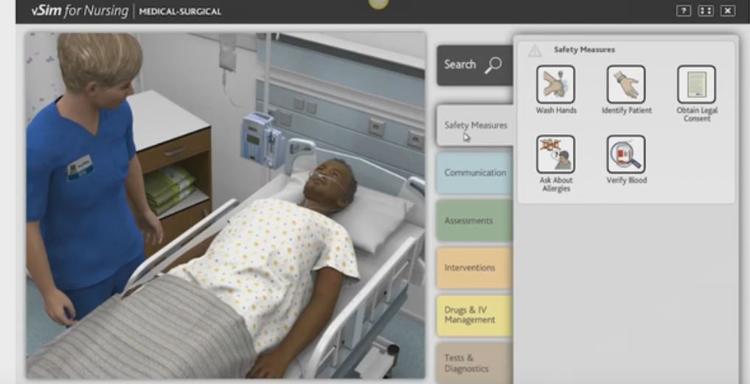 Virtual simulation software had long been on Kliminski's list to try, but she never felt a push to do so until COVID-19 entered the public lexicon.
"This may change the landscape in how we provide nursing education," she said.
Bakken, the college's provost, said she has heard from some instructors who fear the pandemic will push face-to-face instruction to obsolescence. She has spent some of her time in recent weeks assuaging those anxieties.
"There's nothing that can replace a person-to-person interaction," she said. "A pat on the back. A hug. A person smiling at you. I just want to assure them that we're going to learn a lot through this. We are going to learn a lot, and I think higher ed will be forever changed."
"… We are literally reinventing a college in a matter of days and building systems in a matter of hours." Turina Bakken, MATC provost
SOURCE: Kelly Meyerhofer
Kelly Meyerhofer covers higher education for the Wisconsin State Journal. She can be reached at 608-252-6106 or kmeyerhofer@madison.com.