HVACR Learning Network Troubleshooting Contest Problem #1
This contest is open to all students, technicians, contractors, etc., who can correctly answer a monthly troubleshooting scenario question.  (ESCO Institute, HVAC Excellence, RSES, Technical Training Associates employees and family are not eligible.)
Each month a troubleshooting question will be posted on the HVACR Learning Network.  Individuals will be able to access the question and submit their answer on the HVACR Learning Network.  Only one entry per person will be accepted each month (In the case of multiple submissions per person, only the first submission will be accepted.)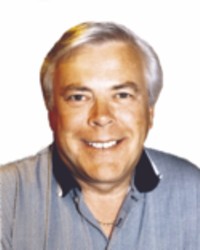 Jim Johnson
has been a full-time technician, as well as a full-time trade school and community college instructor and administrator, working in and around the refrigeration, HVACR, appliance, and facility maintenance fields since 1973. He has facilitated hundreds of training seminars, workshops and classes in the HVACR electrical and refrigeration areas alone, as well as many other workshops in other technical and non-technical areas.
His background includes a satellite training network for HVACR and appliance technicians, and the development and presentation of more than 75 video training programs. He has authored five textbooks and 10 technician handbooks. He has been a columnist for trade magazines for more than 20 years, including Indoor Comfort News, RSES Journal, ACHR News, ACHR News Extra Edition, HVACR Today, and Marcone World Magazine, providing monthly troubleshooting features and more than 500 feature articles. He is a member of RSES, Certified as a Residential and Light Commercial Air Balancing and Diagnostic Technician, and is certified in heat pumps. He also holds multiple certifications in combustion analysis and carbon monoxide safety.
He is a registered proctor for NATE exams, and his workshops, HVAC training videos, and e-book CD's not only provide a simplified approach to learning about troubleshooting and servicing heating and air conditioning equipment, they also serve as an effective preparation for NATE certification exams.
Fall 2021 Troubleshooting Contest (elearn.network)